OUR RECOMMENDED Bausch + Lomb PRODUCTS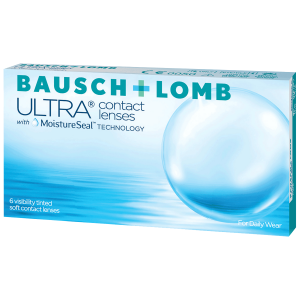 Bausch + Lomb ULTRA
MoistureSeal technology helps maintain 95% of lens moisture. Innovative Lens Material Designed to meet the demands of digital device users Nearly 60% of adults spend 5 or more hours on digital devices each day. 73% of individuals in their 20s report symptoms of digital eye strain.3 9 OUT OF 10 PATIENTS AGREE that Bausch + Lomb ULTRA® Contact Lenses help relieve their eyes from feeling dry and ...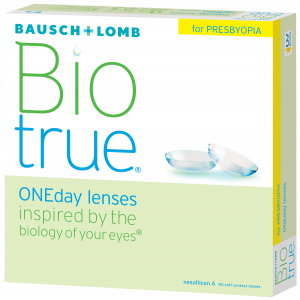 Biotrue ONEday for Presbyopia
If you find yourself holding books, menus and phone screens farther and farther away in order to focus properly, or if close work, like reading or handwriting, gives you headaches or eyestrain, you may be showing early signs of presbyopia. Biotrue ONEday for Presbyopia daily disposable multifocal lens has a 3-Zone Progressive Design to help you see clearly and comfortably with your contacts, up cl ...
OUR

Bausch + Lomb PRODUCTS